Call for Presentations

The 2024 AFCEA Technet Fort Bragg Symposium & Exposition, February 21-23, 2024, is currently accepting the submission of abstracts for consideration.
The theme for the 2024 AFCEA Technet Fort Bragg Symposium & Exposition is:
Data at the Helm: Steering the Future of National Security

The goal is to provide a forum to demonstrate new, innovative solutions and best practices regarding the challenges faced by our military today and tomorrow, especially of interest to the military community in the Fort Bragg area.
The agenda planning team welcomes your submission of presentations. Please focus your presentations in the area of artificial intelligence solutions, cloud, cyber, data or small business.
Tracks
Submissions should fall into one of the following tracks:
Data Management
Cyber
Hybrid Cloud Operations
AI/ML
Autonomy
5G
UW (Unconventional Warfare) Communications.
Contested Communications on the Move
Electromagnetic Signature
Personnel
Logistics
Knowledge Management in TechNet
Session Length
Sessions will take place on Wednesday, Feb 22nd and Thursday, Feb 23rd. Sessions will be limited to 60 minutes.
The deadline to submit is November 30, 2023.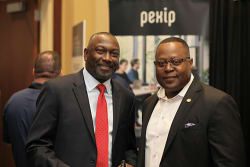 Event Details
Dates
February 21-23, 2024

Location
Fayetteville, NC

Sign up for Conference Updates