About the Symposium and Expo
WHO SHOULD ATTEND
If you are military or government civilian working in the technology industry from the North Carolina region, you should attend this Symposium & Exposition.

This Includes the Following Communities
United States Army Forces Command (FORSCOM)
United States Special Operations Command (USSOCOM)
United States Army Special Operations Command (USASOC)
United States Army Reserve (USARC)
United States National Guard
Joint Special Operations Command (JSOC)

This Includes the Following Job Functions
G6/S6 Staff
Drilling Reservists
Command & Control
Information Technology
Cyber Specialist
Program Managers
Subject Matter Experts
Mission Command
And More!

The Fort Liberty area is home to nearly 57,000 soldiers making it the most populous Army installation in the country. The goal of this Symposium is to allow a forum to demonstrate new, innovative ideas and share best practices that promote valuable results to technology challenges faced by our military today.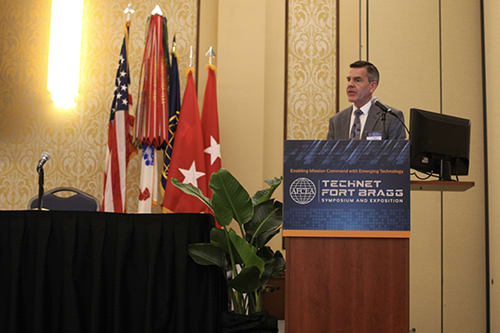 Event Details
Dates
February 21 - 23, 2024

Location
Fayetteville, NC

Sign up for Conference Updates